Close/Open
Published Volumes
The volumes of the Buildings of Ireland are organised on a basis which respects the historic division of the country into four Provinces. Within this provincial structure several counties are grouped together as a single volume, and it is planned that the whole of Ireland will be covered in a total of fourteen volumes.
Each Buildings of Ireland volume covers the architecture of every historic period from the remains of early Irish monasteries to the office blocks, schools and public buildings of modern times. Towns, villages and major monuments are listed in an alphabetically arranged gazetteer, while a general introduction provides an overview of the development of architecture in the region, the architects and engineers and patrons who contributed to the story, and the local economy as reflected in the traditional buildings of the area. Each volume includes plentiful maps and plans, over 100 colour photographs, full indexes and an illustrated glossary.
Six volumes have been published to date, with two more close to publication. When complete there will be two volumes on Connacht, four on Leinster, three on Munster and three on Ulster with separate city volumes on Dublin and Belfast.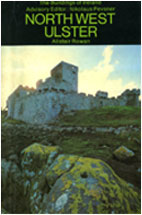 NORTH WEST ULSTER, by Alistair Rowan, the first volume in the series, was published in 1979. It covers the four counties of Derry, Donegal, Fermanagh and Tyrone, remote, rugged, rough country which possesses buildings as varied as its landscape.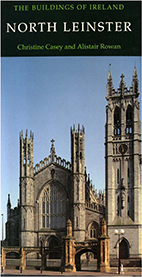 NORTH LEINSTER, the second volume, published in 1993, is by Christine Casey and Alistair Rowan and covers the counties of Longford, Louth, Meath and Westmeath. Within this varied landscape lie some of Ireland's most remarkable buildings: round towers and early monasteries, the great Norman castle of Trim, Palladian, neo-classical and picturesque country houses, and a rich diversity of Victorian Gothic churches. All are described here with wit, scholarship and discrimination. Buy Now ›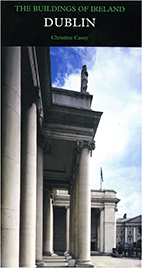 DUBLIN, the third volume, written by Professor Casey and published in 2005, provides a detailed examination of the architecture of the city centre, covering every important building within the boundaries of the Grand and Royal Canals. The new documentary research undertaken for the Dublin volume makes the work an indispensable companion for anyone interested in the historic architecture of the capital. Buy Now ›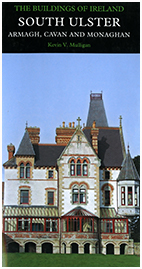 SOUTH ULSTER: Armagh, Cavan and Monaghan, written by Kevin V. Mulligan and published in 2013, covers the counties of Armagh, Cavan and Monaghan. Rich in new information, it makes an important contribution to the architectural history of the region which was previously a relatively unexplored part of Ireland.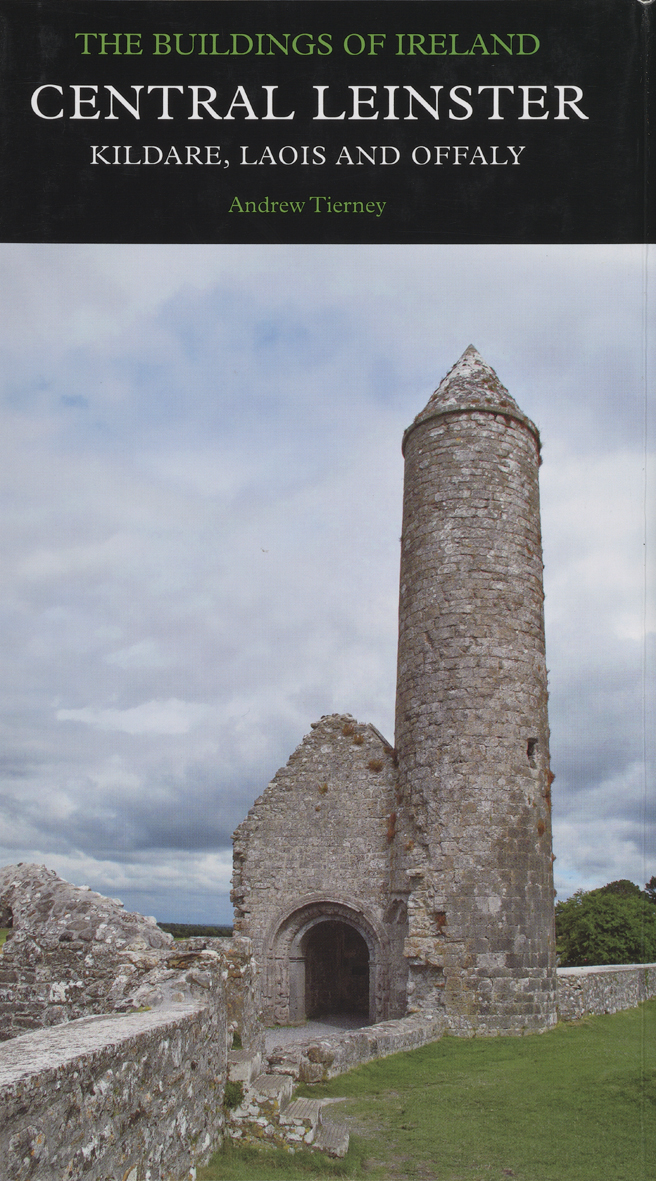 CENTRAL LEINSTER: Kildare, Laois and Offaly, the most recent volume, written by Andrew Tierney and published in 2019, covers the counties of Kildare, Laois and Offaly. The three counties encompass a historically rich area, with Kildare forming the western boarders of the late medieval English Pale, and Laois and Offaly belonging to the Gaelic-Irish hinterlands which saw plantations in the mid-sixteenth century under Queen Mary and Phillip I. The landscape varies from the greasy stud lands of north Kildare to the wilder expanse of the Bog of Allen to the uplands of the Slieve Blooms.  Buy Now ›


CORK CITY AND COUNTY Comprehensive and easy to use, this gu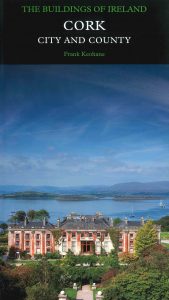 ide covers the architectural riches of Ireland's largest county. The many atmospheric castles and tower houses include Carrigadrohid, Lohort, and Kanturk; among later country houses, Kilshannig and Fota represent Irish Georgian architecture at its best. Coastal towns such as Kinsale and Youghal are built on Viking and Norman foundations. Many of the architectural highlights are in the city of Cork, where the Georgian streets and quays are diversified by grand neoclassical public buildings, presided over by the Gothic Revival masterpiece of St. Fin Barre's Cathedral.  Buy Now